Contact Us
Contact Us for Partnership Advertisement Opportunities.
myumrahguide@gmail.com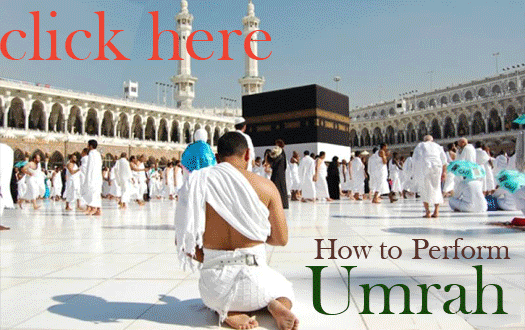 If you want to advertise please contact us. myumrahguide@gmail.com
 (ﷺ) - (salallahu Alai wasallam)- Peace be upon him (PBUH)
رضي الله عنه (Radhiallahu' Anhu) - May Allah be pleased with him
Mar 25, 20 04:08 AM

Umrah Duas in Arabic and its translation in english. what are the specific duas and what are the other acceptable duas.

Jan 17, 20 01:01 PM

lets find out about the ruling on cutting or trimming the hair for the umrah for male and female pilgrim..

Dec 08, 19 10:24 PM

How to perform umrah? A detail guide with important duas and procedure of umrah and its part acts tawaf and sai.