Before we find out about the distance and taxi fare from Madinah Airport to Masjid Al Nabawi, i assume you have booked your hotel.if you have not booked any hotel. book your hotel in Madinah here.Here is the guide to book hotels in Madinah near Masjid Al Nabawi.
First purchase a sim card before you go to your hotel. You Will find All mobile Sim merchants at he Airport. check my detail guide here on purchasing a Umrah sim.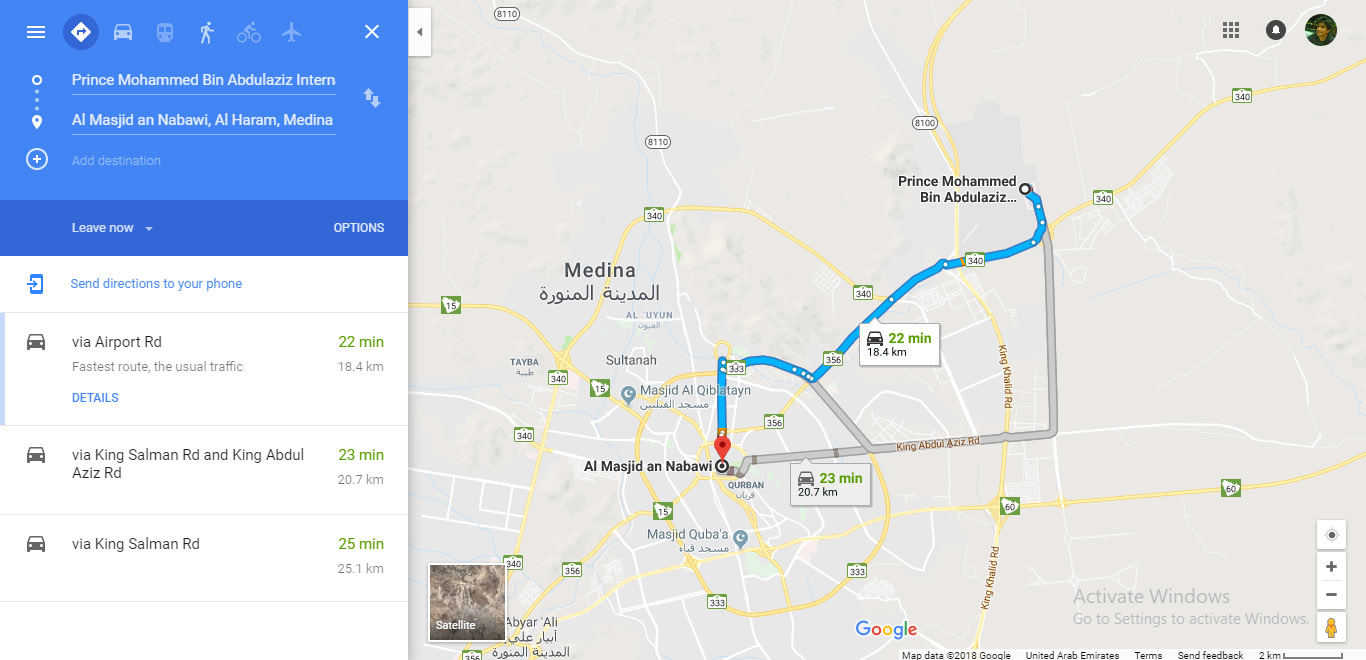 Masjid al nabawi is 22 minutes away from the madinah international airport. Its about  19 km distance between Madinah Airport and masjid Al nabawi.
I have never been Madinah haram using a public transport like bus yet.
SAR 50 is the ideal price for taxi ride from Madinah airport to your hotel. if you could get a cheaper deal its great.Make sure you dont pay anything more than SAR 70 during peak or non peak, because it does not matter. Tell them you been here before. 

you may find taxis with taxi signs and other private vehicle owners who offers taxi services. Generaly it is very safe in Madinah. Alhamdulillah. 
may Allah protect us All.