Umrah Visa Rules -The requirements and its conditions
Umrah visa is a visa issued by the government of Saudi Arabia only for the Muslim Applicants to perform the act of umrah only. Umrah is also spelt Omra.
You are not allowed to work or engage in business during your stay in Saudi Arabia with an Umrah visa.
Umrah visa is applied through approved Travel agents. These agents are approved by the MOH Saudi Arabia. MOH stands for the ministry of Hajj.
This visa is issued only on Umrah season for 8 months. From the Islamic month of Muharram to Ramadhan. No Visa Application will be accepted after 15th of Ramadan. You are not allowed to stay there on or after 1st of Shawwal which the Eid festival day.
The Makkah facilities will be cleaned, and the maintenance work will be carried out to prepare for Hajj during the next months. Therefore there will no visa issued for the month of shawwal and the following month. The visas to be issued that month will be for the Hajj. It will be issued under a quota basis for every country. This quota is issued by the government of Saudi Arabia.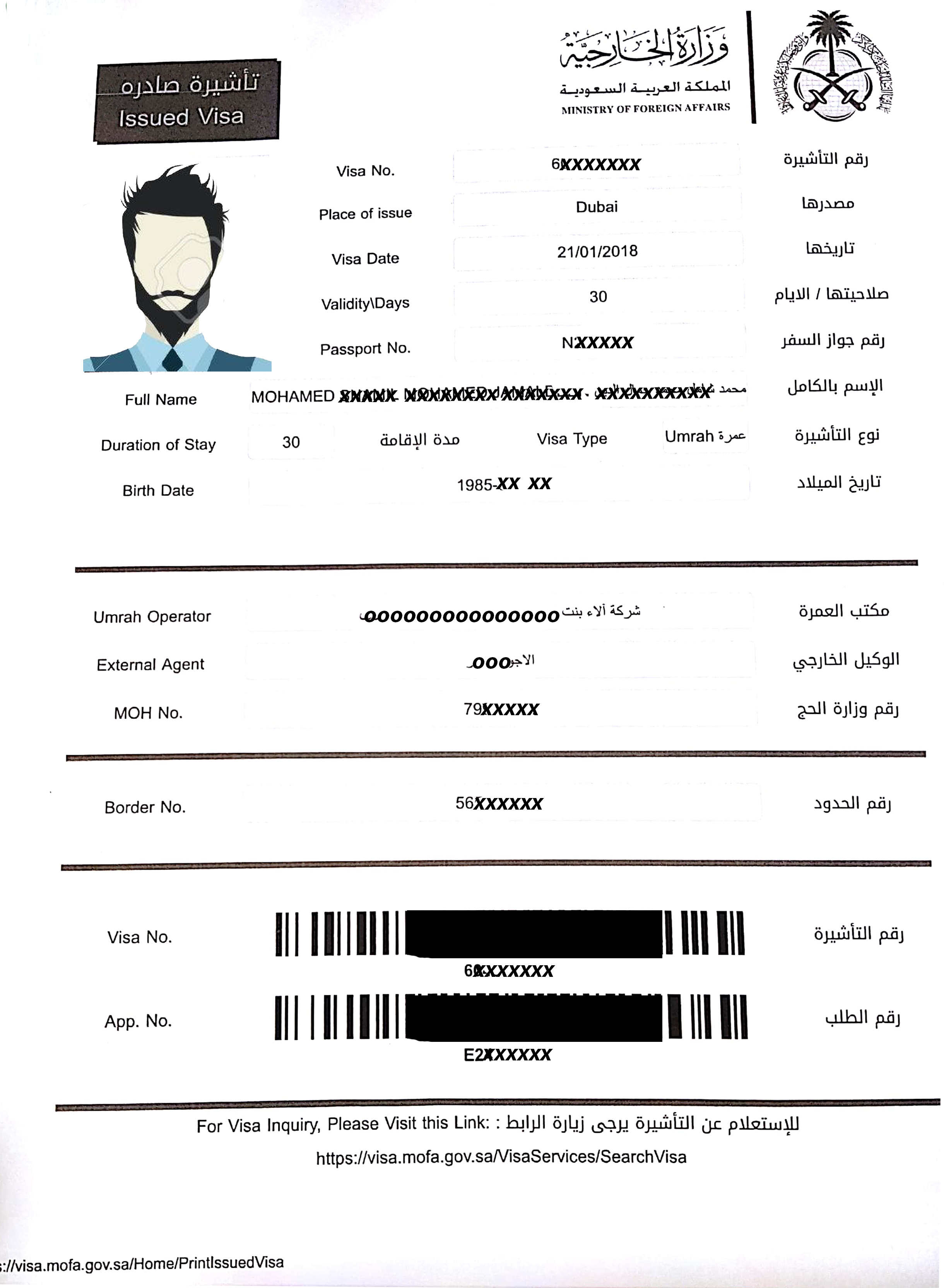 Validity of the Umrah visa
The visa is valid for 30 days from the date of issue. It is advisable to enter within the expiry date. Arrange flights accordingly. If you are travelling from West of Saudi Arabia, remember the Saudi time is ahead of you.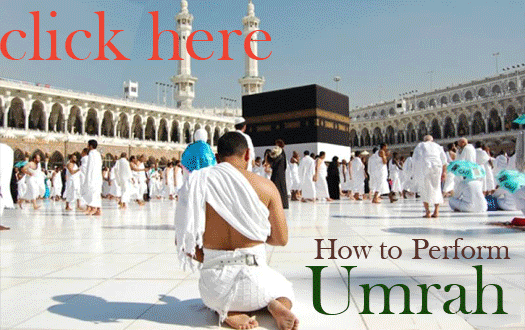 Duration of stay
The visa is valid for 30 days. Though it is written allowed to stay 30 days from the date you land, it is advisable not to stay more than 20 days. Overstaying in Saudi Arabia is a punishable act. If you overstay, you may face trouble in getting a visa in the future.
Note: The visa for Umrah in Ramadan cannot exceed the last day of Ramadan. You should leave Saudi Arabia by the end of Ramadan and cannot have Eid-ul-Fitr there.
Conditions

You are not allowed to engage in any business or employment with an Umrah visa.

Enter before the visa expire.

Exit before the visa expires ( it's best not to stay more than 20 days).

Ladies are advised to exit with their mahram or the travel group.
Umrah Visa for women

Woman folks below 45 years old are not eligible for an umrah visa without a Marham. You must apply for a visa with your Marham. Marham can be your father, brother or husband.
A woman who is more than 40 years old can apply for a visa alone provided that she will travel with a travel agency in a group.
Woman folks must enter and exit with the mahram.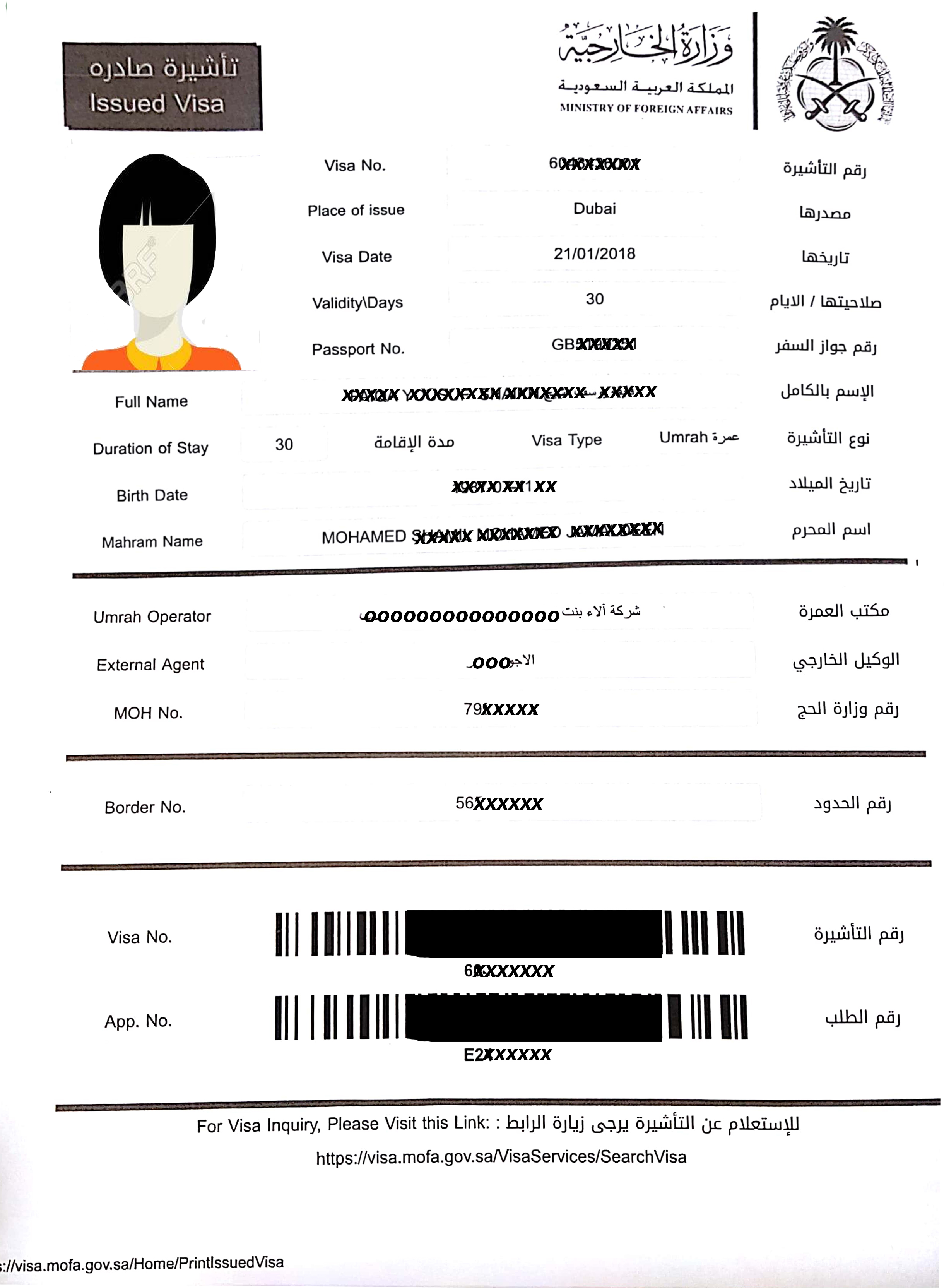 How to Apply for a umra visa?
It is possible to get Umrah visa without the package. These visas are generally Applied thorough travel agents. I have not heard of anyone who had directly applied to the embassy of Saudi Arabia. If you had done it, please let us know.
Steps to be followed...
Check the list of required documents.

Get an appointment for the fingerprint/biometric registration.

Get your self vaccinated with meningitis/umrah vaccine and have proof.

Collect documents and submit them to the travel agency.
Documents to apply through an Agent

Original passports with the validity of more than 6 months. ( Passport should not expire within 6 months from the date of your arrival) 

If your name is not Arabic, you might need to get a letter from local Masjid to prove that you are a Muslim. (this is to prove that you are a Muslim in case you are revert (convert) or you have a native name).

If you are applying from a country other than the country your passport belongs to, have must have residence visa or a long term visa in that country and it should be valid for more than three months. 

ID card from the country you Apply.

NOC from the company you are employed.

You must get umrah Vaccination and have a certificate of it. It should have been done in not less than 10 days and not more than 3 years. It's a meningitis vaccination. Know more about meningitis here.

Receipt of your fingerprint/ biometrics from the embassy or authorised body.

Single ladies are not allowed unless they are 45 years old and above and travel with an agency with a NOC from a mahram.

Marriage Certificate / Birth Certificate for ladies (Wife mother or sister) and children who are travelling under a male mahram.

Two Passport-sized photograph.

Flight ticket.

Hotel bookings.

COVID Vacccination certificate ( 

Pfizer-BioNTech/Moderna /Astrazeneca) or 2 dose from Sinopharm + third dose from Pfizer-BioNTech or Astrazeneca )
Submit these documents to your travel agent. They will guide you.
Your travel agent will charge you for the above visa.
Some countries MOH offer online visas whereas the other countries have stickers pasted in the passport visa page.
COVID-19 VACCINE TO ENTER SAUDI ARABIA
Saudi Arabia has been taking steps to restore travel within its borders. In order to enter Saudi Arabia, you'll need to display your COVID vaccine passport or vaccination certificate. Check the following vaccination guidelines:
Pilgrims aged 12 and older must be fully vaccinated.
Accepted vaccines are Pfizer, Moderna, AstraZeneca, and Janssen, however, WHO-approved vaccines are also recognized provided that a booster dose with an approved vaccine in the Kingdom has been given.
Pilgrims are considered vaccinated if all doses of a vaccine against SARS-Cov-2 have been administered for at least two weeks before traveling.
Pilgrims who received the last dose of the vaccine more than eight months ago should have the booster dose of the COVID-19 Vaccine.
Umra visa fees or charges
If you are wondering what is the price of a visa for Umrah. The answer is roughly around US$ 180. It's the maximum you must pay. During Ramadan, the charges might go another 25 percent higher. Do not pay more than US$ 200.The cost of the visa must be added to your budget. The increase in the visa fee is a result of Saudi Government is now charging around $80 per visa. which use to be free of charge. the rest is the Agent fee.

Repeat Umrah fees SAR 2000 is removed
Now you can perform Umrah as many as you like. Previously there were repeat Umrah visa fees of SAR2000 was charged if you are seeking for a second Umrah Visa within 24 months of your last Umrah visa.
Updated 09/09/2019
references
Gulf news Article
For business inquiries: myumrahguide@gmail.com
May 05, 22 10:04 AM

Performing Umrah with children or infants are full of challenges.

Apr 17, 22 05:57 AM

umrah for woman is not like umrah for men, there are some differences. This Article briefs all the concerns of lady during her Umrah.

Apr 08, 22 04:36 PM

Masjid Suqya is where the prophet Muhammad PBUH, prayed and supplicated for residents of Madinah and then marched to the battle of badr.