Masjid Al Ghamama
Masjid al Ghamama located at the Madinah, very closed to Masjid al Nabawi. It is believed that the Prophet PBUH had prayed Eid prayers in year 631 here at this site. The Masjid is also known as the Masjid Eid. When the Madinah city had a shortage of rain Prophet Muhammad PBUH also performed Salaltul Istasqa ( prayer for rain) here at Masjid Ghamama. It is reported that the rain clouds had covered the city when they prayed the Salathul Istasqa. So the masjid was named "Masjid Ghamama". The word Ghamama in Arabic means clouds.
Due to its proximity with the Masjid Al Nabawi the mosque was closed, but it's reopened for prayers now. The sound volume of the mosque is controlled, so it doesn't clash with the Masjid Al Nabawi.

According to some reports prophet Muhammad PBUH prayed the Salathul Janaza of the Ethiopian king Najashi here around this location. Najashi was known as a Christian, who accepted the group of Muslims who migrated to his country to escape the prosecution by the Quraish. Later on, Najashi accepted Islam. It was the only time prophet Muhammad PBUH prayed Salathul Janaza without the Janaza (dead body) being present at the location.

Pictures of Masjid Al Ghamama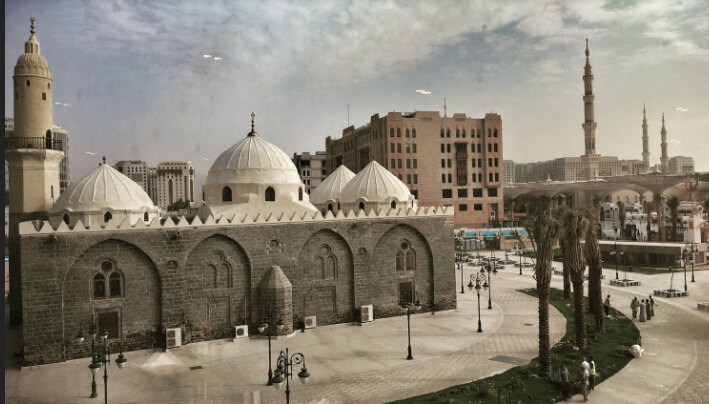 Location of the Masjid al Ghamama

It is located very to Masjid Al Nabawi, at 500 meters west of As-Salam door of Al-Masjid an-Nabawi.  You can walk to this mosque.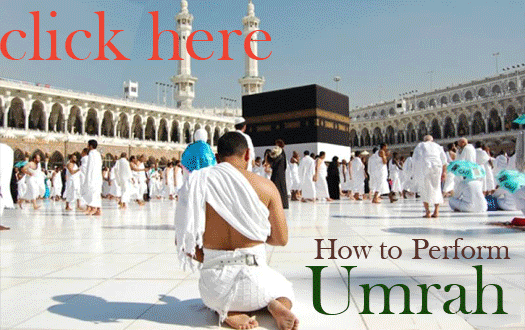 (ﷺ) - (salallahu Alai wasallam)- Peace be upon him (PBUH)
رضي الله عنه (Radhiallahu' Anhu) - May Allah be pleased with him
Jan 17, 20 01:01 PM

lets find out about the ruling on cutting or trimming the hair for the umrah for male and female pilgrim..

Dec 08, 19 10:24 PM

How to perform umrah? A detail guide with important duas and procedure of umrah and its part acts tawaf and sai.

Dec 03, 19 10:36 AM

saiee is to walk in beween mount Safa and mount Marwa 7 times. you must start form mount Safa and finsih form mount Marwa.