My first Umrah Experience
It was back in 2014. I was working for an airliner in Dubai. I had 30 days of annual leave, and I wanted to go to Umrah so badly. I wanted to visit the holy land.
My friend had gone to Umrah a year back during Ramadhan. That too he performed it in the last 10 days of Ramadhan. MashaAllah. How lucky he is. I enquired him how did he go. He guided me to an umrah agent.
 I went to an Umrah agent. I booked a package. A 10 days package. 3 days in Madinah 5 days in Makkah. We are going to Madinah first. After 3 days we were going to leave for Makkah. Then we are coming back from Makkah. A luxury bus was the mode of transport. I was not married at that time. So I was very excited. About my umrah and road trip.  
My visa got approved. The agent asked me to come to Naif bus stop on the coming Friday evening.
I packed my clothes. Since we are going to Madinah, I was not wearing ihram. It was a 30 hours journey. East of Arabian peninsula to the west of the Arabian peninsula. I carried a neck pillow. The bus left around 6 pm.
It was a 30-hour journey we stop by in the Abu Dhabi immigration then Saudi immigration. Only UAE resident visa holders are allowed to travel by road. Therefore it did not take long. But the bus scanning took a long time, about an hour or so. 
The next 28 hours we stopped a few times, we had our food. This food is not included in the package. We cover it. Our driver rested. Then we prayed. 
The shop keepers do not speak English. Therefore learn essential Arabic. This might be a slight problem. But it is manageable.
I forgot to change my dirham to riyals. But the shop keepers are more than happy to take UAE dirham. But the exchange rate is one.
We reached Madinah on the next day. Around maghrib time. Alhamdulillah. Great feeling. I was not very tired. I slept well, thanks for my neck pillow. We checked in the hotel.
The food during the Meccah and Madinah stay was included in the package. So we had food and Went for prayers in Masjid al Nabawi. 
After Prayers we said salaams to our beloved prophet ( PBUH) and his companions. They were buried in Masjid al Nabawi. 
Next day we went for Ziyarath. Ziyarath in Arabic means visit. We visited. Masjid al qiblathain. The masjid with two qiblas. We also went to places where the Badr Uhud and khandak war took place.
Then we left for Makkah. It was a 6 hours journey. We all assumed ihram. Prayed Asar and kept Niyyat in the masjid Meeqat in Dhu'l-Hulayfa, which is the miqat for the People going for umrah from Madinah.
The bus stopped twice before we reach mecca. It's around 11. We took ablution and went to perform the umrah. 
The Imam said not to look up till I ask you to. The dua After your first sight of Ka'aba is very powerful.
Finished by 4 in the morning and waited till fajr. After praying fajr, we shaved our head and completed our umrah. 
We had four more days in Makkah. Some of the performed few more umrahs.
Last day we left for Dubai. It was a 36 hours journey. We could get a few gallons of Zamzam because it was land transport. We reached Dubai at 8 pm. 
It was a tremendous first umrah. ALHAMDULILLAH.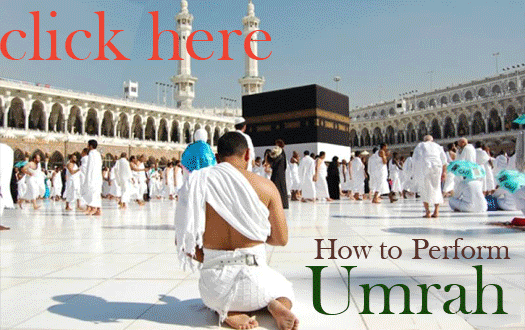 For business inquiries: myumrahguide@gmail.com
May 05, 22 10:04 AM

Performing Umrah with children or infants are full of challenges.

Apr 17, 22 05:57 AM

umrah for woman is not like umrah for men, there are some differences. This Article briefs all the concerns of lady during her Umrah.

Apr 08, 22 04:36 PM

Masjid Suqya is where the prophet Muhammad PBUH, prayed and supplicated for residents of Madinah and then marched to the battle of badr.